This Week's Tournaments
(Click on a Tournament to see the Leaderboard)
---
---
---
Banner Exchange
---
Golf News, Golf Headlines, Golf Media, Golf Info
The Golf Report Live is owned and operated by The Golfer's Footprint ®, Inc Contact at news@golfreportlive.com
Last Week's News
Sobel: With several titles up for grabs, Spieth win solves all
Jaidee seizes 1-stroke lead at European Open
Stenson builds 2-shot lead in the blink of an eye
Caddie Confidential: Pick the right club to score
Hebert, Wiesberger lead European Open with 64s
Sobel: Stenson part of 'doomsday scenario'
Oosthuizen out of Tour Championship with injury
McIlroy says $10M bonus doesn't get him excited
The chase begins for $10 million at Tour Championship
PGA Tour's 'Big Four' collide at East Lake for Tour Championship
Big 3 battle for $10 million at Tour Championship
Day 'It's like Spieth and McIlory had a baby'
Jason Day overtakes McIlroy for No. 1 spot in OWGR; Ishikawa jumps 58 spots
DraftKings Fantasy Tip Sheet: Tour Championship
Stenson can win $10 million without winning a tournament
Solheim Cup comes to Iowa at just the right time
Tour Championship: East Lake hole-by-hole review
Harig: Trying to clear up player of the year question
Furyk (wrist) withdraws again, Prez Cup in doubt
Sobel: East Lake perk a lifelong dream for Kisner
Tracking Tiger Woods' injuries through the years
Tiger Woods, Rory McIlroy to play Frys.com Open
Where in the world is Anthony Kim?
Jin has 2-stroke lead at Asia-Pacific Amateur
Sobel: Have we already seen the best of Spieth?
Jim Furyk to miss Presidents Cup, replaced by JB Holmes
Wrist injury keeps Furyk out of Presidents Cup
Facts and figures for the 11th Presidents Cup
Best moments in 10 previous meetings of the Presidents Cup
Tiger out till 2016 after back surgery (VIDEO)
Day talks about overcoming his father's death
PGA CEO: Golf must concentrate on diversity
Watson says no to PGA Hall over Bishop firing
Casey set to rule himself out of Ryder Cup
McIlroy: 2015 'a lost year' due to no major wins
When Rory McIlroy spent all his money on a watch
The Buzz: Michelle Wie turns heads

US captain wants Walker Cup players to have 'fun'
Playoff events for top players are practice until East Lake
10 Rounds with the Mizuno JPX-850 Driver
This week's find on YouTube... the Golfer's Footprint Swing Trainer in Action!!
Follow the link below to order your's today!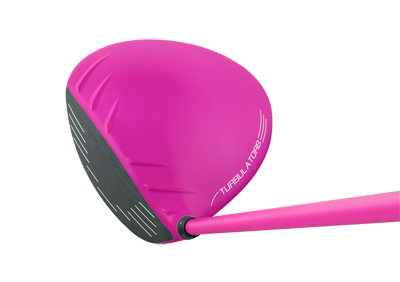 Side Notes:
GolfJordan Spieth really hates his new nickname
Sun Mountain Tour Series Rain Gear is Best Yet
---
We Need You To Help Us Grow... - #HelpLittleLinkstersGrow
Follow a link to share...

If you would like to be a sponsor of one of our Tour Series events, go here: http://littlelinksters.com/2015-little-linksters-tour-sponsorships
The Golfer's Footprint, Inc(and GolfReportLive) are proud sponsors of the Little Linksters Program!
---
Little Linksters "Best Pee-Wee Golf Swing in the World" Video Contest Celebrates 5th Year
Bob Hope's 18 best quotes about golf
---
---
---